BATHROOM SOLID WOOD FURNITURE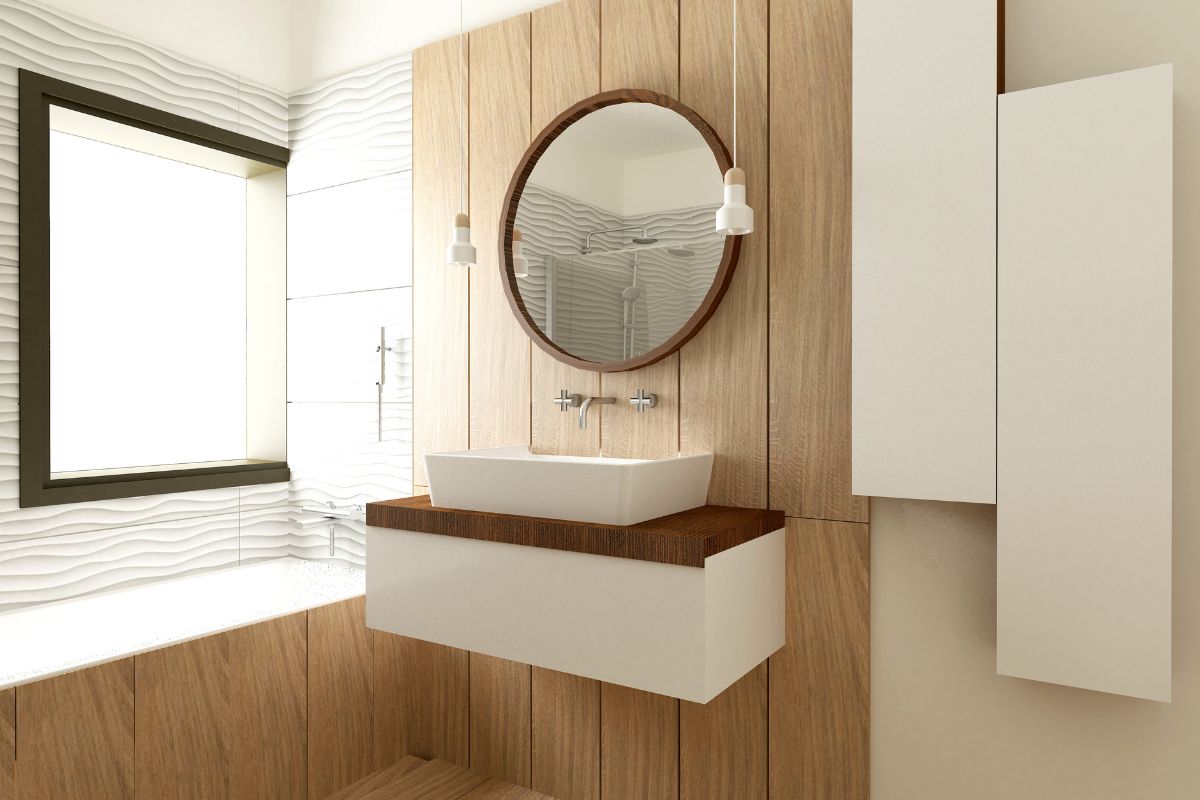 Welcome to MoroccanWoodworking.com, where we specialize in creating custom solid wood furniture for every room in your home, including the bathroom. When it comes to bathroom furniture, solid wood is an excellent choice for its durability, beauty, and ability to withstand the moisture and humidity commonly found in bathrooms.
Choosing custom-made solid wood furniture for your bathroom ensures that you get the exact piece you want, perfectly suited to your space and style. Our craftsmen work with a variety of exotic woods, including Almond, Ash, Boxwood, Carob, Cedar, Eucalyptus, Juniper, Lemon, Mahogany, Oak, Olive, Palm, Pine, Redwood, Thuya, and Walnut, to create unique and timeless pieces that will last for years to come.
We can create a wide range of furniture and accessories for your bathroom, from vanities and cabinets to shelves and mirrors. A custom-made cedar vanity with a live edge and natural finish will give your bathroom a rustic feel, while a sleek and modern walnut vanity will add elegance and sophistication to your space. A pine or olive wood cabinet can provide ample storage for your bathroom essentials, while a Thuya wood mirror adds a touch of luxury to your daily routine.
Other bathroom accessories that we can create include towel racks and bath mats. Imagine stepping onto a beautifully crafted Eucalyptus wood bath mat every morning, or reaching for a fluffy towel hanging from an Ash wood rack.
We take pride in our ability to create custom-made solid wood furniture that fits your specific needs and preferences. Contact us today to learn more about how we can help you create the bathroom of your dreams.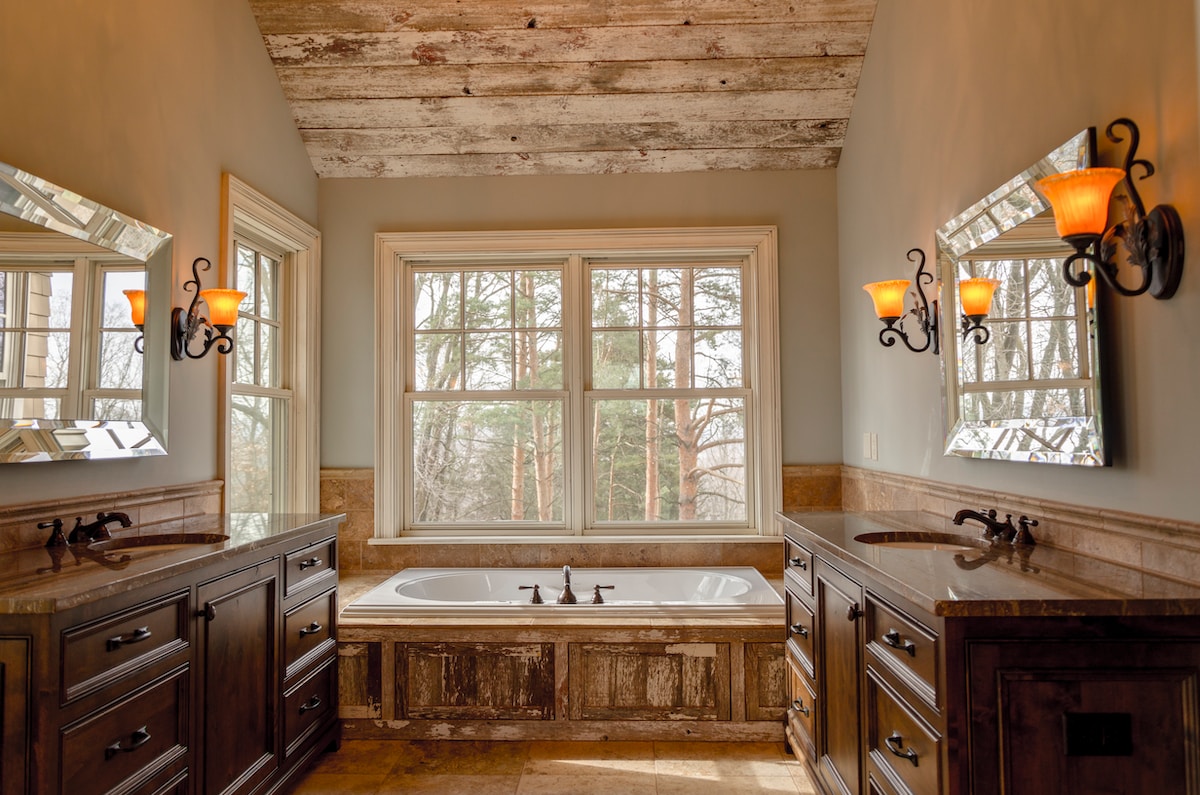 Why Choose Wood Furniture for THE bathroom?
Durability: Wood is a naturally durable and sturdy material, making it an excellent choice for bathroom furniture. When properly maintained, wood furniture can last for many years, making it a worthwhile investment.
Timeless Beauty: Wood furniture has a timeless beauty that never goes out of style. With its natural warmth and texture, wood can add a touch of elegance and sophistication to any bathroom.
Versatility: Wood furniture is available in a wide range of styles, finishes, and colors, making it a versatile option for any bathroom decor. Whether you prefer a traditional, rustic, or modern look, there is a wood furniture option to suit your tastes.
Sustainability: Many wood furniture manufacturers use sustainably sourced materials, ensuring that your bathroom furniture is eco-friendly and environmentally responsible.
Value for Money: While wood furniture may be more expensive than some other materials, it offers excellent value for money in terms of durability and long-lasting beauty. With proper care, your wood bathroom furniture can continue to look great for years to come, making it a worthwhile investment in your home.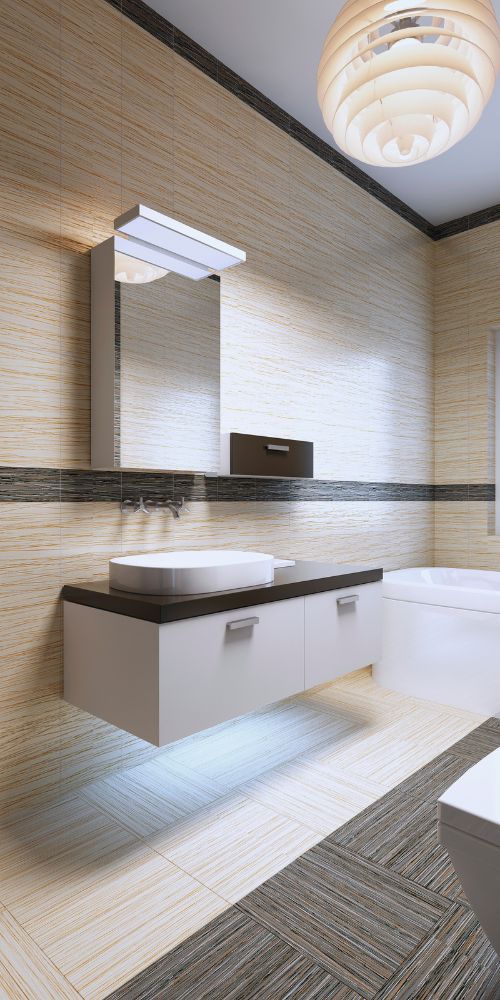 TYPES OF WOOD YOU SHOULD USE FOR BATHROOM
PINE WOOD FOR BATHROOM
Pine wood can be used in the bathroom for various products such as cabinets, shelves, and countertops due to its durability and affordability. Pine wood has a Janka hardness rating of 690, making it soft enough to work with but still able to withstand daily wear and tear.
MAHOGANY WOOD FOR BATHROOM
Mahogany wood is a luxurious option for bathroom products such as bathtubs, sinks, and cabinets due to its rich color and high resistance to water damage. Mahogany wood has a Janka hardness rating of 830, making it durable enough for everyday use while still maintaining its beauty.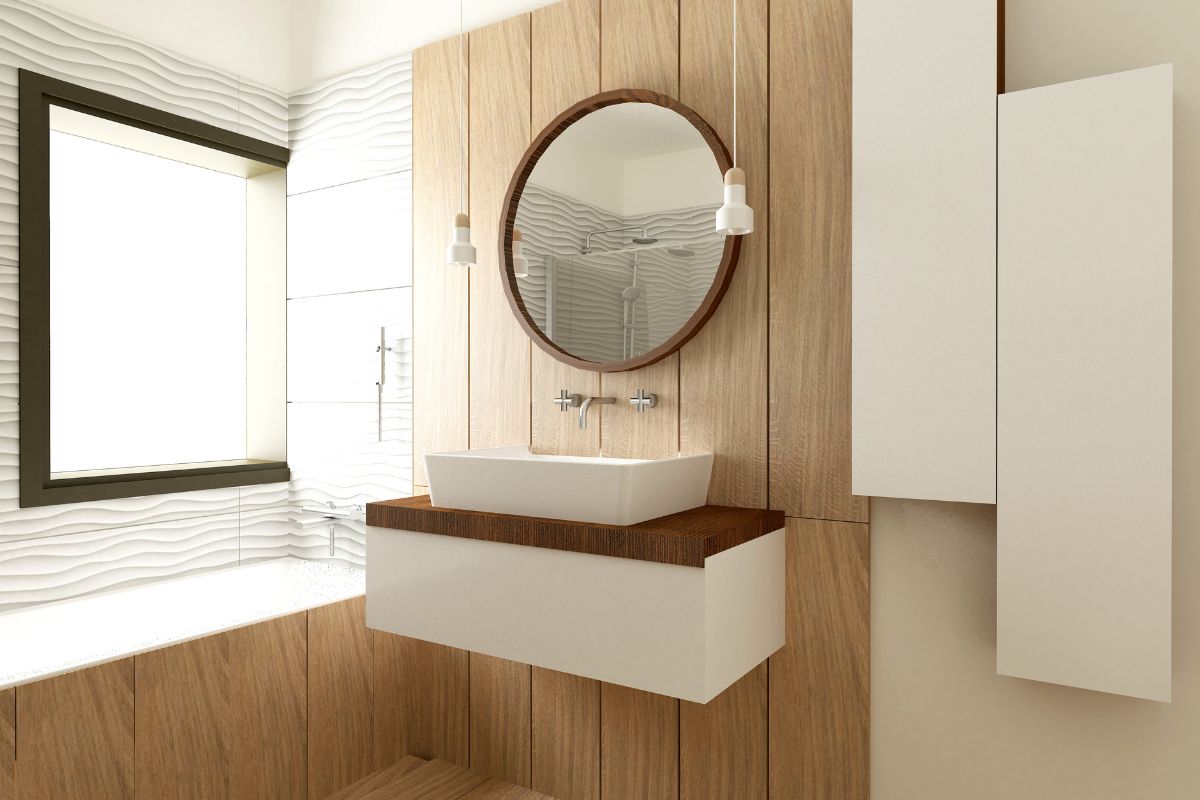 Other bathroom Products
Wooden furniture can add warmth and character to your bathroom, making it feel like a spa retreat. Whether you choose a wooden vanity, shelving unit, or towel rack, make sure it is properly sealed to protect it from moisture. With its durability and timeless appeal, wooden furniture can elevate your bathroom decor and provide a relaxing ambiance.
Vanity

Medicine Cabinet

Linen Cabinet

Storage Tower