HALLWAY SOLID WOOD FURNITURE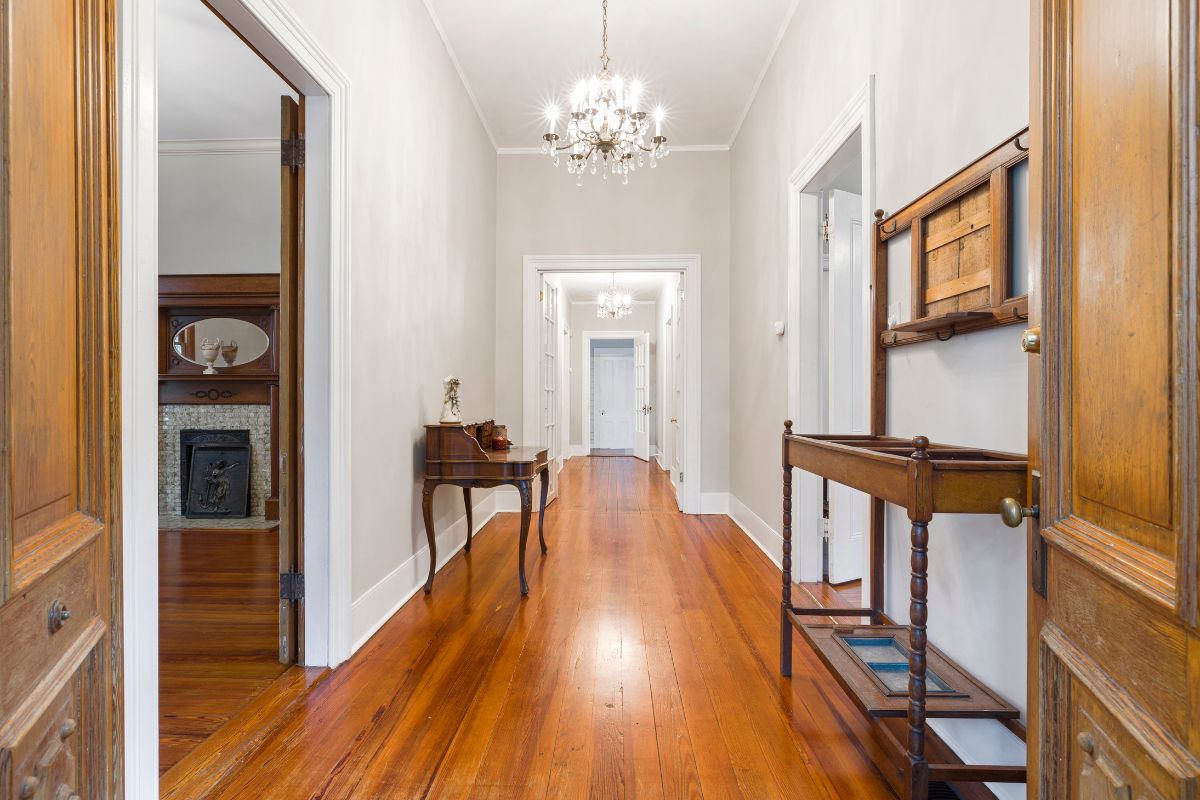 Moroccan hallway wood furniture can add an exotic touch to your home decor. With its intricate designs, vibrant colors, and unique shapes, this type of furniture can transform an ordinary hallway into a beautiful and welcoming space.
One popular type of Moroccan hallway wood furniture is the console table. This piece of furniture is often designed with elaborate carvings and can be used to display decorative objects or as a place to store keys and other small items. Some console tables also feature drawers or shelves for additional storage.
Another popular type of Moroccan hallway wood furniture is the bookshelf. These bookshelves are often designed with intricate carvings and can be used to store books, decorative objects, and other items. Some bookshelves feature doors or drawers for additional storage.
A hall tree is another type of Moroccan hallway wood furniture that is commonly used to store coats, hats, and other outdoor clothing. These hall trees often feature hooks or hangers for easy organization and can also include a mirror or bench for added convenience.
Finally, a storage bench is a great way to add extra seating and storage to your hallway. These benches often feature decorative carvings and can be used to store shoes, blankets, and other items.
In conclusion, Moroccan hallway wood furniture can add a unique and beautiful touch to any home decor. Whether you choose a console table, bookshelf, hall tree, or storage bench, you can be sure that your hallway will be transformed into a beautiful and welcoming space.
Why Choose Wood Furniture for hallway?
Durability: Wood is a strong and durable material that can withstand heavy use, making it an ideal choice for furniture that is frequently used, like hallway furniture.
Timeless and Classic: Wooden furniture has a timeless appeal and classic look that never goes out of style. This makes it a great investment that can last for many years to come.
Versatility: Wood furniture comes in a wide variety of styles and designs, making it easy to find pieces that fit your personal taste and the style of your home.
Easy to Maintain: Wooden furniture is relatively easy to maintain, especially if it has a protective finish or coating. Simply wiping it down with a damp cloth or using a wood cleaner can keep it looking great for many years.
Eco-Friendly: Choosing wood furniture that is made from sustainable sources or recycled wood can be an eco-friendly choice, reducing the impact on the environment. Additionally, wood furniture can be easily repaired or refinished, reducing the need for replacements and further reducing waste.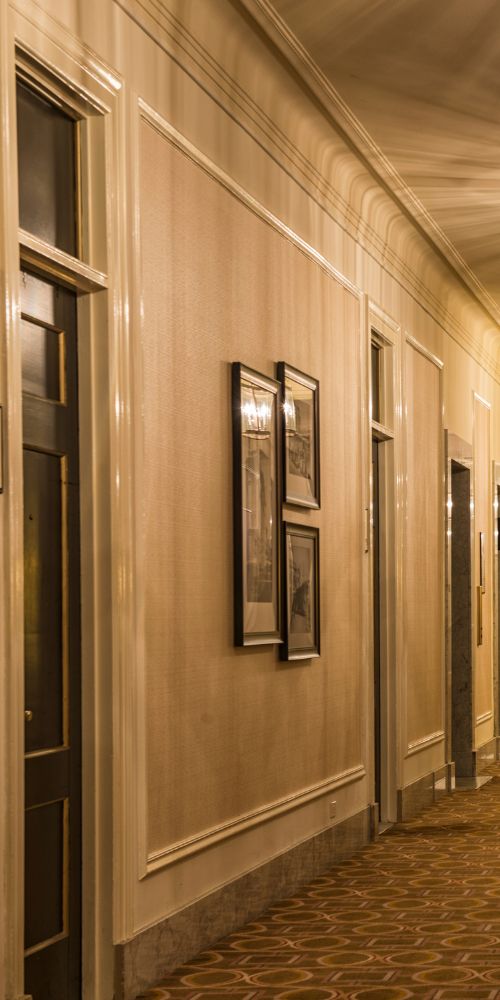 TYPES OF WOOD YOU SHOULD USE FOR HALLWAY
WALNUT WOOD FOR HALLWAY
Walnut wood is a rich, dark brown hardwood with a straight grain pattern that adds warmth and elegance to a hallway. It is commonly used for flooring, paneling, and millwork due to its durability and resistance to wear and tear. Its Janka hardness rating of 1010 makes it a suitable choice for high traffic areas.
OAK WOOD FOR HALLWAY
Oak wood is a strong and versatile hardwood that is well-suited for use in a hallway. It can be used for flooring, trim, and cabinetry, as well as decorative accents such as wall paneling and picture frames. Its distinctive grain pattern and light, natural color make it a popular choice among homeowners and designers. With a Janka hardness rating of 1360, it is more resistant to dents and scratches than many other hardwoods.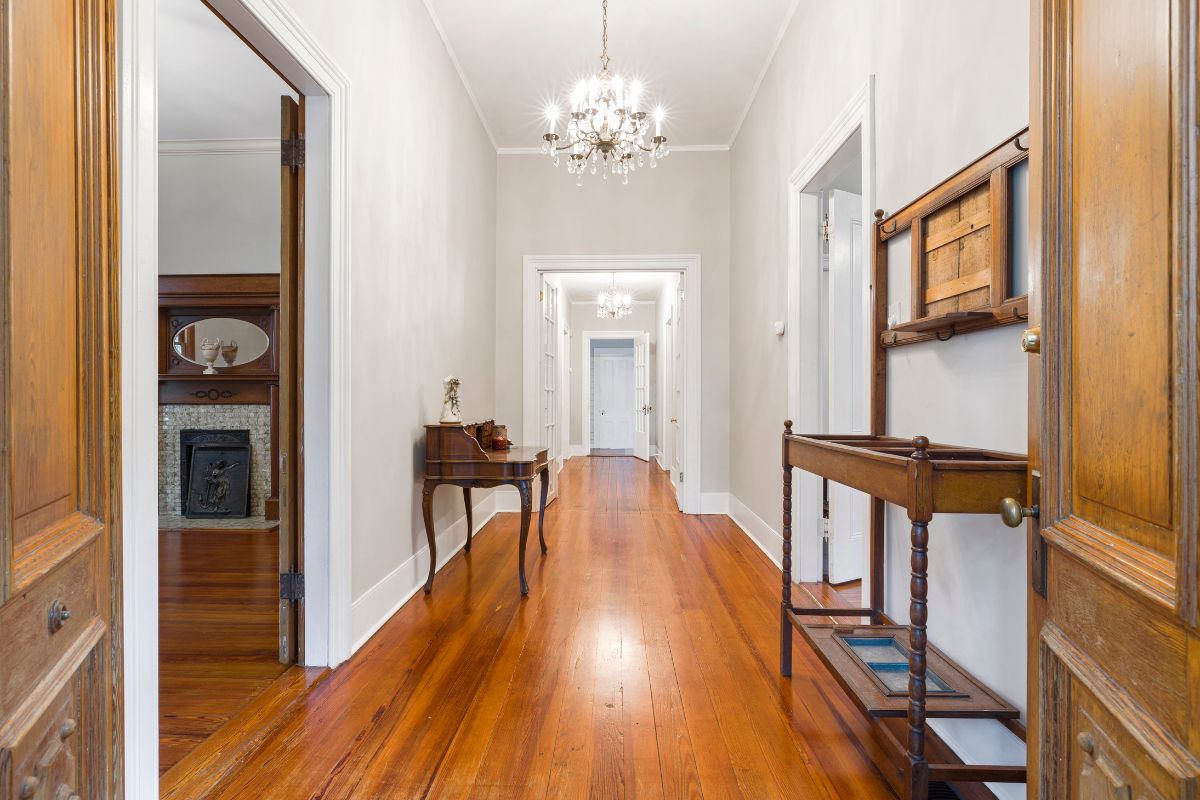 Other hallway Products
Wooden furniture can add character and charm to your hallway, creating a warm and inviting atmosphere. Whether you choose a wooden console table, mirror, or coat rack, make sure it complements your decor and style. With proper care, wooden furniture can last for years and become a cherished part of your home.
Console Table


Bookshelves


Hall Tree


Storage Bench