Mahogany Vs. Other Woods: Examining Appearance and Durability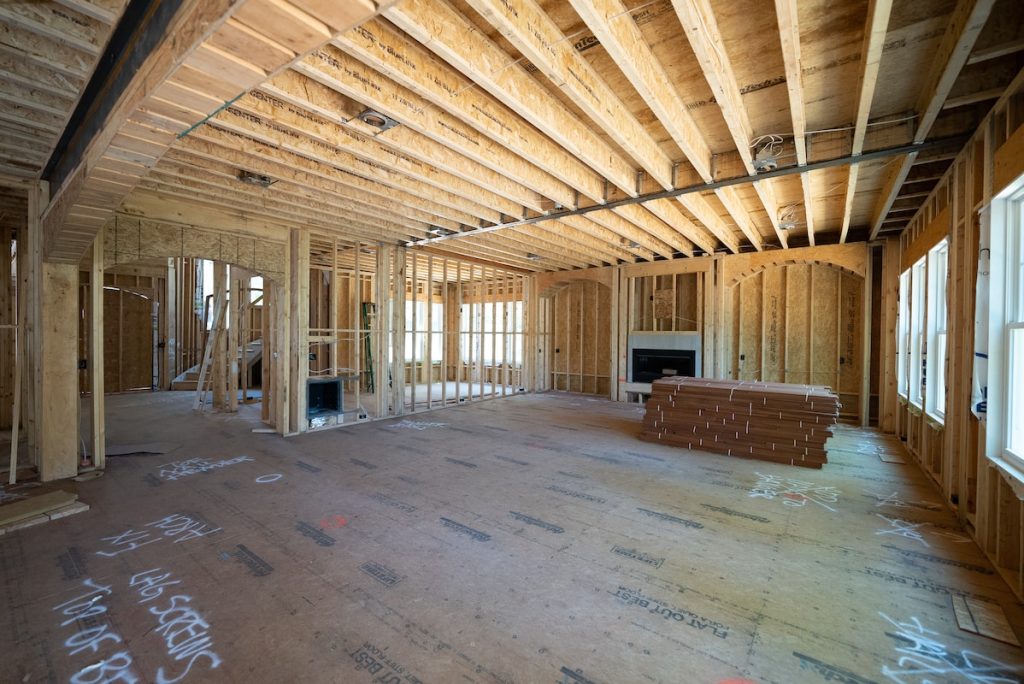 Wood is a timeless material with many uses, from furniture and flooring to decorative pieces. Over the years, different types of wood have become popular due to their unique characteristics and exquisite appearance. One such type of wood that stands out among its peers is mahogany: an exotic hardwood prized for its beauty and durability. In this article, we'll examine how mahogany compares to other woods when it comes to both looks and longevity.
Appearance plays a major role in determining which type of wood people choose for their projects. Mahogany has long been lauded for its impressive visual appeal; the light reddish-brown hue provides warmth and depth that can't be matched by other varieties of wood. It's also known for having an attractive grain pattern, creating a luxurious texture that gives any space added elegance.
Durability is another important factor when selecting just the right kind of wood. Fortunately, mahogany excels in this area as well; it's one of the most durable hardwoods available on the market today, making it ideal for outdoor use or areas prone to moisture and humidity. With proper care and maintenance, mahogany can last for generations without losing its original luster or strength – something no other variety of wood can promise!
Definition Of Mahogany
Mahogany is a type of wood that has been used for centuries in furniture and other projects. It's renowned for its durability, beautiful appearance, and unique grain patterns. Mahogany has a striking reddish-brown color with dark streaks throughout the wood. Its texture is generally described as medium to coarse, though it can vary from piece to piece depending on how it was harvested and processed.
This prized hardwood is found mainly in Central America, South America, Africa, and parts of Asia. It grows naturally in wet tropical climates where there are high levels of humidity and rainfall each year. The tree itself has an average height of 90 feet (27 meters) and the trees can live up to 400 years old.
The strength, stability, and beauty mahogany offer make it ideal for many different types of applications such as flooring, cabinetry, doors, fine furniture making, and instrument construction. Because of this versatility, prices may range anywhere from moderate to expensive when purchasing lumber or finished products made of mahogany.
Due to the scarcity of mature mahogany trees in some regions and the impact that illegal logging can have on local ecosystems, sustainable harvesting practices must be employed whenever possible so future generations can enjoy this premium wood too.
Characteristics Of Mahogany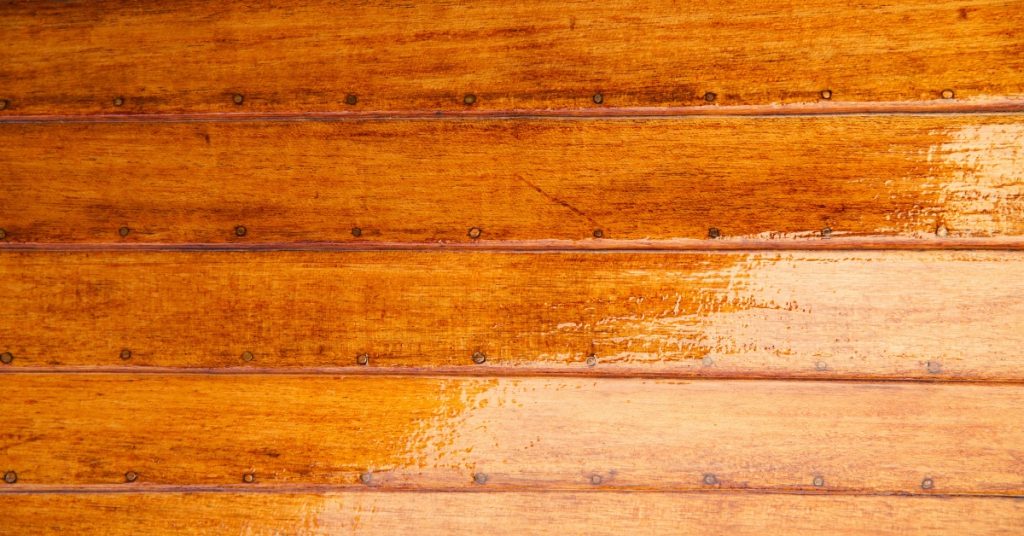 Traditional mahogany is often sought after for its deep reddish-brown color, making it a luxurious and eye-catching wood choice. Its characteristic hue comes from its high content of oil and wax, which also helps make the wood more durable than some of its counterparts. While this oily quality can protect against insect infestation and cracking, it may require regular maintenance to keep up appearances.
The texture of mahogany is mostly smooth with occasional grain patterns that can vary in depth depending on the species used. This makes it an ideal material for furniture pieces like chairs or dressers as well as musical instruments like guitars. The density of traditional mahogany gives it natural strength without compromising weight—a desirable trait for those looking for something sturdy yet lightweight.
As far as durability goes, genuine mahogany has been known to last over 100 years if properly cared for. It's resistant to water damage and requires minimal sanding or staining compared to other woods such as pine or oak. When genuine mahogany is exposed to direct sunlight for long periods, however, the color can fade slightly so care should be taken where possible to avoid prolonged UV exposure.
When considering all these factors together, mahogany stands out among many other types of wood due to its attractive appearance and incredible longevity – two features that any homeowner would appreciate in their home furnishings. Mahogany can easily become a timeless addition to one's collection while providing lasting satisfaction year after year.
Comparison To Other Woods
When comparing mahogany to other woods, it's important to consider the appearance and durability of each. Mahogany is a beautiful wood with a rich color that can be used for many applications including furniture and cabinetry. It's also extremely durable, making it an ideal choice for those looking for something long-lasting. Here are three ways in which mahogany stands out from other types of wood:
Appearance – Mahogany has a unique grain pattern that adds character to any piece of furniture or cabinetry. Its deep reddish-brown hue makes it stand out from other lighter-colored woods such as pine and cedar.

Durability – Compared to most other woods, mahogany is incredibly strong and resistant to warping or cracking over time. This means that you don't have to worry about your pieces becoming damaged due to everyday wear and tear or harsh conditions like extreme temperatures or humidity levels.

Price – While mahogany may cost more than some other types of wood, its superior quality will save you money in the long run by not needing repairs or replacements as quickly as cheaper options might need them.
Mahogany offers both beauty and strength at a reasonable price point, making it an excellent choice when selecting new materials for any project. With its unique grain pattern and exceptional durability, this type of wood is sure to add value to any home improvement project or custom design job.
Visual Appeal
Polished mahogany presents a pleasingly perfect picture; its deep hues, honeyed highlights, and intricate grain offer inviting appeal. Indeed, the vast variety of shades available in this type of wood makes it exceptionally easy to find one that suits any style or décor—from classic cabinetry to contemporary furniture. The smooth surface also ensures a pleasant tactile sensation for those who wish to stroke its luxuriant loveliness.
In comparison, other woods may not have the same range of color options as mahogany does, though some can still be quite attractive when finished properly. However, many lack the depth and detail achievable with mahogany's rich grain patterns. In addition, texture can vary widely from different species to species making it difficult to predict what kind of feel you will get from them.
When it comes to durability, mahogany is again tough to beat. Its naturally oily qualities give it an advantageous resistance against moisture damage while helping protect furniture pieces from everyday wear and tear. This makes it ideal for high-traffic areas where spills are likely and frequent cleaning is required. Other types of wood may provide adequate protection but they don't stand up quite so well over time as more traditional hardwoods like mahogany do.
Ultimately, if visual allure matters most then mahogany stands out among the rest — a timber providing a world of unparalleled beauty along with lasting strength and dependability.
Weight And Hardness
Mahogany is a heavy hardwood, making it a popular choice for furniture and other applications where durability is important. It has an average weight of 45 lb/ft3, which makes it much heavier than pine, oak, or walnut woods. Its hardness rating on the Janka scale (a measure of the resistance of wood to denting) is 1,010 lbs – significantly harder than most commercial woods. This makes mahogany resistant to scratches and dents from everyday use.
The high density and hardness also make mahogany ideal for outdoor uses such as decking boards and planters. Mahogany can withstand more extreme weather conditions due to its tight grain structure that prevents water from penetrating too deeply into the wood fibers. The oil content also helps protect trees against decay caused by moisture exposure.
In terms of appearance, mahogany's color ranges from pinkish-brown to reddish-brown with darker streaks throughout the grain pattern. Its fine texture gives it a smooth finish when sanded down properly, allowing you to achieve different levels of gloss depending on your preference. It's often used in cabinetmaking because it takes stain well but still looks natural after staining.
Overall, mahogany stands out among other woods due to its strong physical properties like weight and hardness along with its attractive aesthetic qualities. These features make it a great choice for both indoor and outdoor projects that require quality construction materials that will last over time.
Resistance To Decay
Moving on from weight and hardness, let's now examine mahogany's resistance to decay. In general, wood decays when it comes into contact with water or oxygen over a long period. As such, this is an important factor for homeowners looking for the best type of wood for their furniture.
Mahogany is known as one of the most durable woods available due to its high levels of natural oils that help the tree protect against moisture and rot. It has a naturally tight grain which also helps keep out moisture and other contaminants. Additionally, it is resistant to mold growth and holds up well in direct sunlight, making it ideal for outdoor use.
On the other hand, some other types of wood have similar trees that can be susceptible to rotting if they are exposed to too much water or humidity. Softwoods like pine are especially vulnerable because they have wide-open pores that allow more moisture in than hardwoods like oak or walnut. Softer woods may need additional sealing and protection to maintain their integrity over time.
Overall, mahogany stands above many other types of wood when it comes to durability and resistance to decay. Its unique combination of hardiness and beauty makes it an excellent choice for furniture makers looking for something reliable yet aesthetically pleasing at the same time.
Finishing Options
Mahogany wood is prized for its naturally rich and deep color, which can be further enhanced by finishing. It is important to consider the type of finish used when deciding between mahogany and other woods, as it greatly affects how the material looks and performs over time.
The most common finishes are varnish, stain, paint, oil, or wax. Varnishes offer protection against scratches and fading while bringing out natural hues in the wood. Stains enhance them even more such that they appear darker than their original state. Paints cover any existing imperfections but do not protect from wear and tear; oils may bring out a sheen on the surface but have low durability; waxes create a protective coating with less long-term resilience than varnish.
When compared to others types of wood, mahogany requires different treatments when applying finishes because of its grain patterns. For instance, you must choose an appropriate filler before staining otherwise spots will remain unpainted or unfinished due to inconsistencies in texture. Additionally, some products may cause discoloration if left too long so care needs to be taken when prepping the surface before application.
In comparison to other materials like oak or pine, mahogany's unique properties make it ideal for fine furniture and pieces looking for longevity without sacrificing aesthetics. Its relatively hard nature allows it to withstand wear better allowing flexibility in picking finishes that reflect one's style preference while being assured of reliability at the same time. With proper preparation and selection of suitable coatings accordingly to individual taste and purpose mahogany can provide attractive results as well as lasting performance.
Availability Of Grades
When it comes to wood, there is no greater choice than mahogany. Its availability in different grades and types is staggering – almost too much for the average person to comprehend! You could spend every day of your life looking at all the amazing options available, and still never even scratch the surface of what's out there. From low-cost hardwood varieties that are great for furniture making to the highest-quality exotic woods used in cabinetry and construction projects, mahogany has something for everyone.
The wide range of grades offered can be overwhelming when looking for just the right type of wood. Grade A lumber is usually very well-manufactured with few knots or other inconsistencies; however, this grade also tends to come with quite a bit higher price tag. Grade B lumber may have some small imperfections such as knots but will still provide good strength and durability. This grade is often best suited for outdoor use where aesthetics aren't so important. For those on a tighter budget, Grade C lumber offers an option that's both economical and reliable.
While most people think mahogany looks its best when left natural without any finishes applied, many consumers opt to stain their wood to bring out unique characteristics like grain patterns or natural color variations. The finish chosen must complement the overall look desired while not detracting from its beauty or compromising its protective qualities over time. However, because each piece of mahogany wood can vary slightly in terms of density and structure from others within the same species, testing stains before the application is always recommended before starting a project involving staining mahogany.
No matter the color of which grade one chooses, Mahogany provides a beautiful addition to any home along with unparalleled resistance against rot, insects, and warping due to changes in color, temperature, or humidity levels — thus creating long-lasting enjoyment for years ahead.
Cost Considerations
Moving forward, cost considerations in the debate between mahogany and other woods are a major factor for many buyers. Mahogany is generally more expensive than other woods, as it's considered to be of higher quality due to its attractive appearance and durability. For example, Brazilian mahogany can range from $3-15 per board foot while pine can range from $0.50-$2 per board foot. While walnut costs around $8-12 per board foot, teak averages out at around $20 per board foot.
Though mahogany is more expensive upfront, over time the maintenance costs may be lower when compared with cheaper timber options such as pine or oak. This is because of the superior strength and longevity of mahogany; it requires less frequent staining or sealing to protect against splitting and warping caused by moisture exposure than some other wood types. Additionally, since Brazilian mahogany resists rot better than most hardwoods, it needs fewer repairs throughout its lifetime which saves money in both labor and materials costs.
Another cost consideration related to mahogany trees vs. other woods is that purchasing sustainably harvested lumber often adds on additional fees as well as extra steps like certification before purchase that aren't always necessary with alternative wood species. Unfortunately, this increases the amount of time needed to procure sustainably sourced material which also drives up associated price tags in terms of manpower hours or project delays resulting from sourcing difficulties.
In light of these factors, potential buyers must weigh their wallets against their values when deciding between mahogany and other wood varieties; choosing an affordable option may not be worth sacrificing sustainability if one plans on keeping the item for longer periods. Ultimately, each individual should take into account all aspects – including availability, grades, style preferences, and cost — before deciding which type of wood will best suit their needs.
Pine Vs Mahogany
Pine and mahogany are two of the most popular woods used in furniture making, but they differ significantly when it comes to appearance and durability. Pine is a softer wood with an even-grained texture that can be stained or painted for a variety of looks. It's also relatively inexpensive but tends to be less durable than other varieties of wood. Mahogany on the other hand has a much more distinctive grain pattern and a deep reddish-brown coloration that makes it ideal for creating high-end pieces of furniture. While its price point may be higher than pine, it is much more resistant to scratches, dents, fading, and warping over time which means it will last longer and remain to look great for many years.
When comparing these two types of wood side by side, there are clear differences in both appearance and durability. Pine has a lighter tone compared to mahogany's darker hue which gives each piece made from them a different character depending on how you choose to finish them. The difference in strength between these two materials is also quite noticeable; while pine is fairly soft and prone to wear down over time, mahogany stands up well against normal use without any signs of damage or discoloration.
The choice between pine or mahogany ultimately depends on your specific needs when buying furniture. If you're looking for something affordable that won't need replacing anytime soon then pine might suit your budget better whereas if you want something long-lasting yet still aesthetically pleasing then mahogany would be the better option here. Both kinds of wood offer unique advantages so take some time to consider all options before making your final decision!
Oak Vs Mahogany
Oak and mahogany offer two distinct appearances: one is light yet strong, and the other is dark with a rich grain. Oak has long been favored for its warm, inviting look; its yellow-brown tones evoke feelings of comfort and security. On the other hand, mahogany's deep red color provides an air of sophistication and luxury. While both kinds of wood can provide beauty to any room, they also differ in terms of durability.
Oak is known for its strength and toughness; it resists scratches and denting better than most hardwoods. It's ideal for high-traffic areas such as dining rooms or hallways because it stands up to wear much better than softer woods like pine. Mahogany, on the other hand, isn't quite as durable but still offers good protection from everyday wear and tear; this makes it ideal for furniture that doesn't need to be moved around often.
In addition to their differences in appearance, oak, and mahogany have some different characteristics when finishing them. When staining, oak tends to take dyes more evenly while mahogany may require multiple coats of sealant to make sure all parts get even coverage. However, once sealed properly mahogany will last longer than oak due to its natural oils which help protect against moisture damage over time.
When deciding between these two types of wood for your home décor needs you must weigh out the pros and cons carefully based on what type of finish you desire along with how much use the piece will receive daily. Both are beautiful options that should fit into almost any style space but each requires slightly different care routines to keep looking great year after year – so choose wisely!
Teak Vs Mahogany
When comparing teak vs mahogany, it's important to look at both their appearance and durability. In terms of looks, teak is known for its golden-brown color that darkens over time. It also has a coarse texture with visible grains. Mahogany on the other hand has a deep reddish-brown hue which does not change much with age. Its grain pattern is more uniform compared to teak, often giving off an almost wavy or ribboned look when polished.
In terms of strength, teak is considered one of the most durable woods due to its natural oils and tight-grained structure. This makes it very resistant to moisture and rots as well as insect infestations. Mahogany is strong too however, it lacks some of the protections found in teak so it may be more susceptible to damage from weathering or pests if left unprotected outdoors.
Both kinds of wood are suitable for outdoor use but they perform differently depending on where they're used – such as furniture versus decking boards. Teak is generally better suited for outdoor furniture because it stands up well against wind and rain while mahogany works best on decks since its softer nature can make it easier to work with during construction projects like cutting and screwing planks together.
Overall, each wood has its unique qualities when it comes to appearance and strength making them great choices for different types of projects. Whether you need something sturdy and long-lasting like teak front doors or something easy to install yet still attractive like mahogany cabinets, these two materials have plenty of options available.
Walnut Vs Mahogany
Taking a step away from teak and into the world of walnut, we find ourselves presented with yet another contrast between the mahogany family and other woods. Walnut is considered to be one of the most beautiful hardwoods on the planet, its dark hues almost glittering in certain lighting! Comparing this extravagance to that of mahogany's deep richness would seem like comparing apples to oranges – both are equally appetizing in their own right; however, there can only be one winner when it comes down to appearance. In this case, walnut reigns supreme with its striking good looks.
When discussing durability between these two materials, mahogany still has an edge over walnut due to its natural resistance against decay and infestation by insects. This makes it ideal for outdoor furniture as well as items that may come into direct contact with moisture or humidity. However, walnut is also quite durable and resistant to wear and tear despite being less dense than true mahogany. Furthermore, walnut is known for getting even richer in color as it ages; allowing for some truly stunning pieces if given enough time!
Practicality-wise, both species offer plenty of options depending on your needs; however, you should keep in mind that large pieces made from either material will cost more compared to smaller sizes. Fortunately, though, both kinds of wood accept stains very well so they can easily match any existing décor without needing too much work done beforehand.
Ultimately, choosing between these two materials depends on what look you're going for since each offers unique characteristics which can complement different styles effectively. While mahogany provides a timeless classic elegance not found elsewhere, walnut brings forth a modern flair that adds life wherever it goes – all while remaining incredibly strong and durable through decades of use!
Durability Tests for Wood
When examining the durability of mahogany versus other woods, it is essential to consider how they fare in different tests. To compare their performance, a variety of tests can be used. These include abrasion testing, impact testing, and flexural strength testing.
Abrasion tests involve rubbing sandpaper or another abrasive material against the wood sample at various speeds and pressures for a specific amount of time. The resulting changes in appearance are then measured and compared across all samples. Impact testing involves dropping an object from a certain height onto the sample to measure its resistance to breakage or damage on impact. Flexural strength testing measures the ability of a particular piece of wood to resist bending when subjected to stress from one side.
The results from these tests can provide useful information about the relative strengths and weaknesses of different types of wood as well as any potential problems that may arise during use. Furthermore, by understanding how each type of major species of wood performs differently under various conditions, users can make informed decisions regarding which materials will best meet their needs over time.
Ultimately, taking into account both traditional methods such as visual inspection along with modern scientific testing allows us to determine which materials offer optimal performance and longevity in any given application.
Care And Maintenance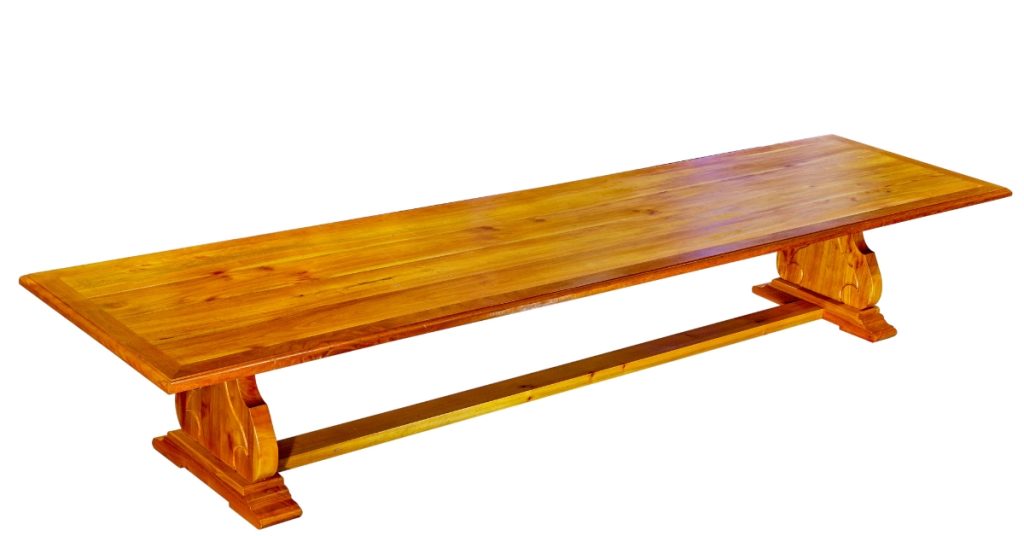 Having examined the durability of mahogany and other woods, it's time to look at how they need to be cared for. With any wood, regular cleaning is necessary to preserve its appearance and longevity. Mahogany is no exception; however, some things should be taken into consideration when caring for this wood.
First, a mild detergent mixed with warm water can be used to clean the surface of mahogany furniture or fixtures. This mixture should never contain bleach or harsh chemicals as these could damage the finish on mahogany pieces. It's also important not to use too much water because excessive moisture can cause warping and cracking of the wood over time. When drying off mahogany, a soft cloth should always be used instead of paper towels or rough fabrics which may scratch the finish.
Second, waxing and polishing your mahogany piece every six months will help maintain its shine while preventing dirt from getting embedded in the wood grain. A high-quality liquid wax applied with a soft cloth is recommended as it won't leave streaks like paste waxes often do. Additionally, if you decide to stain your mahogany piece make sure that it matches the original color before application so that it doesn't end up looking mismatched after several coats have been added.
Lastly, direct sunlight should be avoided as ultraviolet rays can fade both stained and unstained pieces over time. Likewise, extreme temperatures such as those found near fireplaces can dry out mahogany causing it to split or crack due to lack of humidity. To prevent this from happening keep items made from this type of wood away from heat sources whenever possible.
With proper care and maintenance, mahogany pieces can last for many years without losing their beautiful appearance making them an ideal choice for furniture and other interior design elements.
In conclusion, mahogany stands out among other woods as a material that balances visual appeal with durability. It's not the lightest wood and it does require some maintenance to keep its color, but compared to teak or walnut, it's an overall winner when considering both looks and longevity. Furthermore, mahogany is accessible in terms of cost – making it an attractive option for furniture makers who want to ensure their pieces look stunning and last for years.
What else can I say? Mahogany has truly stood the test of time – literally! Its ability to take on wear and tear while still looking beautiful makes it my go-to-choice when shopping around for quality wooden materials. I'm confident that if you choose mahogany over any other type of wood, you won't be disappointed with your purchase. So why wait? Get yourself some lovely mahogany today and start crafting something special!